This is my third annual iteration of this post (you can find 2016's here and 2015's here). Like a lot of people, I track all of my reading at Goodreads, a site that I'm still not convinced isn't an insidious arm of the international literary illuminati, or something.
—
I read 60 titles in 2017. That's 14 more than last year and 15 more than the previous year. I should include a disclaimer that a steady stream of graphic novels deceptively inflates the impressiveness of that big ol' 60.
Here are some stats:
Number of Graphic Novels: 23 (38%)
Number of Audiobooks: 24 (40%)
Number of Female Authors: 24 (40%)
Number of Books from the DC Library: 57 (95%)
Number of Non-Fiction Books: 25 (42%)
A quick trends summary:
My reading habits are more on-the-go than ever, i.e. lots of commute-listening. I also read every page of the New York Times Book Review last year. Several of the titles below were discovered in that publication.
I read mostly library books because I've convinced myself I need to take advantage of access to books I don't already own. Given that I bought plenty of books in 2017, this is a trend I'll want to reverse, especially because 2018 will be a major transitional year. Anna and I will move out of the DC area in late summer/early fall. I'll pressure myself around that time to give away books I no longer need, so I anticipate fewer library books and more shelf-clogging used paperbacks
I pushed myself to read more women this year. I got up to 40% from 33% in 2016. I find most of what I want to read is authored by men. That doesn't mean I can't make the effort to seek out different viewpoints.
—
Below you'll find all the titles I consumed this year, plus blurbage. I've ranked them in order of enjoyability rather than adhering to some strict literary merit criteria.
This year I've also decided to split the list in two: graphic novels and everything else. The former list comes first, then the latter.
I've included some very advanced and scientific headings to break the books up into section, between which I feel there are gaps in quality/enjoyment. I've also linked to where you can purchase each title from a reputable independent bookseller, though I read each of these thanks to my generous patron, the DC Public Library.
All the Graphic Novels I Read in 2017
Top Marks
1. Fun Home by Alison Bechdel
I wrote this in January 2017:
"This will probably be the best graphic novel or memoir I read all year."
I was right. Fun Home has a lot going for it, but I think the secret sauce is how this graphic memoir operates on multiple levels. It's a story of a childhood spent in and around the family mortuary business. It's a mystery about the author's distant and mercurial late father. It's a meditation on nature vs. nurture and the consequences of upbringing. It's a tale of sexual maturation and existential self-realization.
Bechdel weaves through this storytelling framework  a variety of patterned motifs and allusions, all in aim of instilling a heightened understanding of the complexity of and conflict within the main characters.
Bechdel maneuvers well through the graphic format and takes advantage of the opportunities it allows for wildly nonlinear narratives.  It works to tremendous effect and, nearly a year later, I'm still not quite sure how she got away with it. I enjoy that quite a bit; there's more to Fun Home than what can be coldly analyzed. And that's brilliant.
2. Daytripper by Fábio Moon and Gabriel Bá
Real life brothers Moon and Bá are the authors of Two Brothers, the best graphic novel I read last year. Their work is consistently the best in the business.
My favorite books (and stories in general) are ones that explore profound subjects and themes through experimental form storytelling. Daytripper checks those boxes with aplomb.
This gorgeous book explores the winding saga of an obituary writer living in the shadow of his famous literary father. He is obsessed with the big questions in life: Who am I?; Where am I going?; Is this the right career for me?; etc. Through several different chapters, we watch him experience (and perish) the poignant, infinitesimal moments that really make a life. We reach the moral — "Realize that you will die one day so that you can live today" — via a main character whose breadth of experiences reinforces that mantra.
Super Storytelling
3. Good Riddance: An Illustrated Memoir of Divorce by Cynthia Copeland
Good Riddance is an enjoyably tender and insightful graphic memoir about the emotional impact of divorce and watching a decades-longs marriage circle the drain. Copeland's storytelling stands out; Rather than simply telling us how she feels, Copeland utilizes objects to propel the narrative. The graphic format instills these objects with perceptible power. One example: how dour Copeland felt receiving Christmas cards from unbroken families, and how it hadn't yet fully dawned upon her that she would no longer be able to send her own. It's a sad but ultimately hopeful book that stretches the possibilities of the form.
4-6. March: Books One, Two, & Three by John Lewis, Andrew Aydin, and Nate Powell
I'm grouping the three books into one blurb. March is a graphic biography of John Lewis starting with his youth, continuing with his indelible role as a Civil Rights Leader in the 1950s and '60s, and culminating with current status as a sitting congressman. The books are written to appeal to and educate people not wholly familiar with the important moments and figures of the Civil Rights era. March is a tremendous educational tool that offers a vivid recreation of boycotts, sit-ins, and the eponymous marches toward justice and equality. The series sparks righteous emotion as acts of hatred are met with peaceful protest and the power of tremendous organization. The events in these books should serve as inspiration to anyone who witnesses injustice in the current era. Against all odds, men and women altered the course of history and unlocked the doors of justice. Who says we can't do the same?
7. Anya's Ghost by Vera Brosgol
Teenage Anya is dealing with typical high school struggles: Body image issues, trouble fitting in, and yearning for the kind of boy for whom she probably shouldn't be yearning.
Everything changes when Anya falls down an old well and meets a person who has spent the last 90 years living at the bottom.
This is a really terrific read. I hadn't realized beforehand that it was targeted at a teenage audience, but it works in that magical Gaiman-esque manner. Plus, author/illustrator Brosgol does well to include some subtle, cutting commentary on topics such as emotional abuse, immigrant assimilation, and the costs & benefits of conformity. I think it's great.
8. Smile by Raina Telgemeier
I wasn't aware this was a YA graphic novel when I selected it from the library website but I enjoyed it all the same. It's a sort of roman à clef about the author's early adolescence, in particular how a grisly injury and subsequent years of dental repair affected her confidence and happiness. Raina's teeth and her associated insecurity form a strong metaphor for the many myriad discomforts of middle and high school life. Smile reads very juvenile at some points, but who am I to dock points for something written for a much younger audience? I would definitely recommend the book to a young reader.
9. This One Summer by Mariko Tamaki and Jillian Tamaki
A terrific book. Subtle in its storytelling, nuanced in its treatment of various characters all dealing with life's many ebbs and flows. Rose, our protagonist, is a pre-teen entering the stage where she challenges childhood restraints and thirsts for things she deems adult. Within this metamorphosis, she becomes caught up in several major conflicts that she, merely by consequence of age and maturity, could not possibly understand.
The dialogue and artwork meld very well in this graphic novel, with much of the story being told through suggestion and sequencing. It's well-paced, chock full of subtext, and delivers on a touching, meaningful climax.
Enjoyable Reads
10. Nimona by Noelle Stephenson
In 2017 I read a lot of graphic novels aimed at young adults, primarily teenage girls. It's a genre with which I wasn't overly familiar, so I decided to fix that. Nimona is an acclaimed work that was a finalist for the National Book Review, so it comes with more of a pedigree than any of the titles above. But you'll notice that all those titles are above.
That's not to take anything away from Noelle Stephenson's subversive, irreverent tale of dragons, champions, and demonic teenage shapeshifters, except that it was more amusing to me than transformative. I think "subversive and irreverent" is a bit played out these days, especially when it comes to this sort of neo-fantasy genre. Still, I dig the fun art, seamless world-building, and emotionally-grounded humor, so if another reader deemed Nimona their top-notch favorite graphic novel, I'd understand.
11. Top 10: The Forty-Niners by Alan Moore and Gene Ha
The prequel to Top 10, The Forty-Niners is a wonderful return to a city where every resident has some sort of superpower. I usually steer clear of the the superhero genre, but I love the masterful world-building in this series. I recommend reading Top 10 before jumping back in time to see where it all began. You can think of it like Watchmen without the suffocating ennui.
12. Archer Coe & the Thousand Natural Shocks by Jamie S. Rich and Dan Christensen
This fabulous mystery/noir has flown under the radar (only 54 ratings on Goodreads) but it deserves more than that modest acclaim. Our eponymous hero, a stage hypnotist and consultant, finds himself caught in the middle of a confluence of grisly murders. The narrative dwells on the depths of unconscious mind, in particular the memories we hide from everyone, including ourselves. A sequel is scheduled to hit shelves in June.
13. The Influencing Machine: Brooke Gladstone on the Media by Brooke Gladstone and Josh Neufeld
Very informative and interesting, this non-fiction book surveys the history of journalism and the media, as well as the history of journalistic philosophies. It's written with an optimist's tinge because, as Gladstone notes, the history of the media (and the public's trust in it) is a roller coaster with alternating ups and downs. Lessons to take away: All presidential administrations have lied to or misled the media. Public disapproval in the media is not necessarily a bad thing — in fact, if the public is too approving of the media, it likely means that newspeople aren't being tough or thorough enough. Perspectives on objectivity and disclosure are far-ranging and incredibly convoluted.
Am I confident in the future of the media? No, not really. But reading this certainly makes me feel more knowledgeable and accepting.
Impressive Feats
14. From Hell by Alan Moore and Eddie Campbell
From Hell is one of the quintessential graphic novels. Alan Moore's meditation on Jack the Ripper is a tremendous achievement, though perhaps not as enjoyable as it is impressive. That said, the depth to which he constructs his story and the diligence with which he arranges its elements are astounding. It's a crime novel that, instead of seeking to solve the crime, yearns instead to solve its era and the effect the killings had on society overall. From Hell and many of Moore's other graphic novels read like what I'd imagine Tom Stoppard would write if he picked up the comic book form. Always intelligent. Always well-researched. Always impressive. The only major disclaimer here is that this book is not for the faint of heart; it's astoundingly brutal in its portrayal of violence, the majority of which is practiced on defenseless women.
15-17. The League of Extraordinary Gentlemen: I-III by Alan Moore and Kevin O'Neill
Another example of Moore being more impressive than he is enjoyable, the League series is another example of advanced world-building and a well of lore deeper than most would care to plumb. League I & II begin as a Victorian romp featuring a collection of classic literary figures led by Dracula's Mina Harker and including Captain Nemo, Jekyll/Hyde, the Invisible Man, and Allan Quatermain. The third volume, titled Century, takes place over a hundred years and follows a few of the characters (who have become immortal) through to the 1970s. Overall, the series is provocative and imaginative but never really as fun as you'd like it to be. That said, I'd argue that no personal exploration of the graphic novel form is complete without delving into series like this and Moore's other mighty (bloated?) achievements.
18. Lena Finkle's Magic Barrel by Anya Ulinich
This book has some similarities to Good Riddance (above at #3): both examinations of divorce, love, and loss through the eyes of the author/artist. Magic Barrel is a thinly veiled autobiographical account of Ulinich's post-divorce trudge through "grown-up" dating. There's some interesting stuff here about the immigrant experience and how infatuation tends to erect a facade of happiness. But the bulk of the book is the author vomiting existential and romantic crises onto the page. The artwork is well done and fits the text in many ways, but it infrequently drives the storytelling, which can be frustrating because you have to then wonder why the author didn't just make this a prose novel like her previous work. The book was a slog at times (though some might call it comprehensive) but I'm still glad I read it.
Quick and Simple Biographies
19. Glenn Gould: A Life Off Tempo by Sandrine Revel
A short, informative glimpse into the life and mind of the troubled Glenn Gould, one of the most brilliant and enigmatic musicians of the 20th century. The French illustrator Revel does well to portray Gould's mental illness but I wish she had figured out a clever way to visually manifest his musical prowess. That said, I learned quite a bit about a figure I previously knew nothing about, so overall a positive experience.
20. An Olympic Dream: The Story of Samia Yusuf Omar by Reinhard Kleist
The moving story of an Olympic runner from Somalia who became a refugee and perished in the Mediterranean on her way to Europe. Kleist does well to offer a glimpse into the desperate mindset of the refugee escaping untenable situations at home. I don't think Kleist's aim is to produce a groundbreaking achievement rather than increase awareness of the Samia Yusuf Omar story and how it fits within the greater worldwide refugee crisis. In that regard, he succeeds.
21. Unterzakhn by Leela Corman (Hardcover)
This one was difficult to follow at times, but I was moved by the gripping saga of Jewish sisters in early 20th century New York, especially because it broaches difficult and important themes not often found in graphic novels.
Not My Cup of Tea
22. Dong Xoai, Vietnam 1965 by Joe Kubert
A retelling of a pivotal battle that led to heightened U.S. involvement in Vietnam. The tone is a little more rah-rah than I like and the structure/substance is very basic, though the sketch art is really something. There are some neat resources in the appendix to assist in learning the details of the real event. Overall, I wouldn't really recommend it unless you're a huge buff for this stuff.
23. Prince of Persia by Jordan Mechner, LeUyen Pham, A.B. Sina, and Alex Puvilland
Based on the classic video game, this book struggles due to opaque storytelling and bland characters. That means some crisp action sequences ultimately fall flat because there's little payoff around a stagnant story. Too bad.
All the Other Books I Read in 2017
Entirely Engrossing
1. You Don't Have to Say You Love Me by Sherman Alexie (Audiobook & Hardcover)
Excellent. Truly excellent. Alexie somehow dances the fine line between grief and mirth, resignation and healing. I laughed and wept and examined so much about myself and how I perceive family relationships, plus learned a ton about reservation life and the systemic subjugation of Native Americans. Alexie is a master of language; with this, he proves also to be a master of form, adopting new ideas and approaches to the memoir model, stitching together short chapters of prose and poetry into a quilt of remembrance and survival.
I began with the audiobook version but had to return it to the library before I was finished. I read the final half after purchasing a copy at LAX. I can vouch for either method of intake, though Alexie's reading in the audiobook is really fabulous, especially the poetry chapters.
2. Fates and Furies by Lauren Groff (Hardcover)
Fates and Furies was a darling of the literary press a few years back, with no less than Barack Obama declaring it his favorite book of 2015.
I get the hype now. Groff paints a complex love story, then pulls the rug out with a perspective shift halfway through. The language is beautiful, the plot moves in enjoyably unexpected directions, and the intriguing central characters make for an intoxicating read. The book is ultimately about what people are willing to do to make it through a relationship and the insecurity that fuels any compulsion to make things work no matter what.
Pleasant Pages
3. Beautiful Ruins by Jess Walter (Paperback)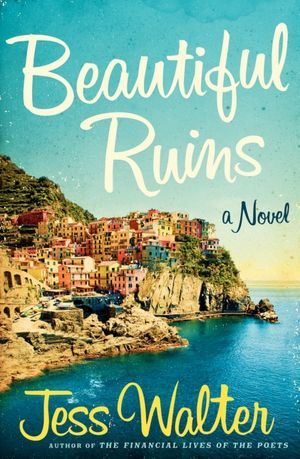 This wonderful novel's narrative is woven through multiple places and times ranging from Italy in 1962 to contemporary Hollywood. The plot is centered around a mysterious young actress working on Cleopatra in Rome who takes an R & R trip to a small fishing village near Cinque Terre. Fifty years later, a young man who had fallen in love with that actress travels to California to track her down. Author Jess Walter excels at strategically divvying out puzzle pieces of the wider plot, nearly always at the optimal point in the story where we need just that one bit of information to keep us going. There's a fun cameo appearance by the actor Richard Burton, one of an array of entertaining characters.
Engaging and endearing, this novel is a wonderful tribute to those who stand resolute against the pillages of pain and time. Bonus points for the fact that, even though it took me forever to get around to finishing it, I started reading the book during my honeymoon in the Cinque Terre where we visited the beautiful Italian village pictured on the cover.
4. Wishful Drinking by Carrie Fisher (Audiobook)
Many books written by (or ghostwritten for) celebrities end up being banal, superficial, and/or an opportunity for quick & dirty branding. In contrast, the late great Carrie Fisher's writing was always clever, frank, and — I mean this both literally and figuratively — spectacular. Wishful Drinking is adapted from Fisher's one-woman show of the same name, a brutally honest autobiographical account of famous parents, substance abuse, mental illness, and the absurdity of celebrity life. Each page is dripping in puckish wit and sprightly turns-of-phrases. "They say religion is the opiate of the masses," she writes, "Well, I took opiates religiously."
Overall: fabulous, funny, and intoxicating. Spring for the audiobook if you can; Fisher reads her own work and she's a great companion for a long flight or road trip.
5. Butterflies in November by Auður Ava Ólafsdóttir (Paperback)
The Icelandic Ólafsdóttir channels the sort of absurdist whimsy you'd find in a Wes Anderson movie with flourishes of magical realism to paint a heightened, off-kilter version of her home country. Her Iceland reminds me of Gabriel García Márquez's Macondo except with a bit more quirk, a lot worse weather, and many fewer Aurelios.
Our unnamed protagonist, dumped by her husband the day before she wins the lottery, embarks on a cross-country road trip with her hospitalized friend's precocious 4 year-old son. They learn to depend on each other through a series of outrageous and entertaining encounters with salty farmers, Baltic choral singers, and myriad species of roadkill. The book is full of small moments of wonder, humor, and sadness. I could see myself re-reading this with eyes-wide wonder in a couple years.
6. World War Z: An Oral History of the Zombie War by Max Brooks (Audiobook)
A wildly entertaining, stunningly-comprehensive oral history of a fictional event. World War Z posits a worldwide outbreak of a zombie virus and details the multi-faceted global response. The world-building here is most impressive: Brooks thinks of pretty much everything with regard to how a global zombie war would affect the world: refugee crises, military uprisings, desperate attempts toward a cure, etc. Like all good examples of the horror/monster genre, World War Z isn't about the monsters, but about a society forced to confront its own monsters.
This is another book I'd recommend listening to rather than reading. The audiobook features over a dozen actors, many of them famous and familiar. What results is a diversity of voice that fits well for the oral history format.
7. Selection Day by Aravind Adiga (Hardcover)
The Booker Prize-winning author Aravind Adiga employs the feverishly popular sport of cricket as a lens through which to analyze and deconstruct the many neuroses of his native India. This is a novel about fear and resentment that permeate beneath the surface. Our protagonist is Manju, a young teen who, along with his handsome elder brother, suffers the mental abuse of a tyrannical father intent on molding his sons into world-class cricketers. The novel tracks Manju's coming-of-age. He rises out of the slums thanks to a business deal with a shady patron (which lands the family in massive debt). He begins to explore his sexuality in a country unaccepting of curiosity. And he risks succumbing to the pressures placed upon him to achieve greatness at any cost. Naturally, such pressure wreaks havoc on his mental state.
This is a powerful novel filled with men who gnash their teeth and fuel themselves with bitterness, all in the pursuit of a twisted sense of dignity. And in this pursuit, Adiga shows us a quintessentially Indian brand of fear, corruption, and social barriers that frequently place the characters' dreams just out of their reach. Many of the characters in this book find themselves in situations where they must choose a path for the rest of their lives. But the choice is never simple because it's one not made with just oneself in mind.
I wouldn't pick this up if you're looking for a lighthearted read about kids on the cricket field. I would if you're interested in how social forces can turn people callous and why you should never let feelings of inadequacy or insecurity drive your decision-making.
8. A Life of Adventure and Delight by Akhil Sharma (Hardcover)
A powerful collection of short stories about Indians and Indian-Americans. The characters are frequently paranoid, self-obsessed, and sexually repressed. The book explores how these flawed characters contend with their poor decisions and the unfulfilled lives that result from them. Don't let the cheery title lead you astray; most of these stories are total downers, but shine in a tragically beautiful, completely human way. I also learned a lot about the mercantile nature of arranged marriages and the pathetic role toxic masculinity plays in everyday Indian life.
Highlights include: "Cosmopolitan," about a middle-aged man who reads Cosmo magazine in order to help him date white women; "We Didn't Like Him," about a lifetime spent resenting a cousin; and "You Are Happy?" about an alcoholic mother who brings shame on her family.
9. The Strange Case of Dr. Jekyll and Mr. Hyde by Robert Louis Stevenson (Audiobook)
The Dr. Jekyll/Mr. Hyde story is, not unlike Mary Shelley's Frankenstein, skewed by more modern adaptations that steer away from its original philosophical underpinnings. Stevenson's novella is a tale of suspense that culminates in an exploration of human psychology with regard to good and evil. It's also representative of a fabulous era of Victorian sci-fi in which advances in medicine, engineering, and technology stoked the imaginations of great writers.
Dr. Jekyll believed chemistry held the secret to eradicating evil. His hubris led to tragedy. It's a resonant parable applicable to our current brave new world.
10. Without You, There Is No Us: My Time with the Sons of North Korea's Elite by Suki Kim (Audiobook)
A touching memoir by a Korean-American woman who travels to the DPRK posing as a missionary to teach English at an all-boys university in Pyongyang. Her students were the sons of North Korea's elite and the book is her reporting on the psyche of the country's privileged youth. Kim develops a mutual respect and affection for her students despite the challenges posed by Korean partition and the insidious North Korean regime. The most tender parts of the book deal with the students' subtle, minute diversions from the strict code of conduct that runs their lives.
Most books about North Korea focus on the experience of defectors or the many crimes of the Kim family. It's rare to get a behind-the-scenes look at what life looks like when tourists aren't watching. North Korea is a very sad and troubling topic, and one that, considering current events, merits as much understanding as possible.
Satisfying Screeds
11. Emma by Jane Austen (Paperback)
Fun and saucy with wit to spare. Emma is a great character whose well-meaning cluelessness paves a path to serious growth. Austen once again displays a keen ability to decode social norms and situations. She weaves subtextual mysteries and takes advantage of dramatic irony to signal essential bits beyond Emma's comprehension (the image in my mind is Austen standing directly behind her oblivious protagonist, pantomiming about Churchills and Knightleys and all that). I look forward to filling my embarrassingly spare Austen cupboard in 2018 and beyond.
12. Surely You're Joking, Mr. Feynman! Adventures of a Curious Character by Richard Feynman (Audiobook)
This is a collection of conversations and lectures assembled into a charming memoir. Richard Feynman was a Nobel Prize-winning physicist who, among a host of other things, worked on the atom bomb at Los Alamos. He was a brilliant goofball who enjoyed playing tricks on colleagues and engaging in good-natured tomfoolery. This book introduces us to the man and his values. It's also a terrific tool for getting a feel for the era in which he worked, coming out of the Depression, enduring World War II, and exploring the world it left behind. Feynman was a charismatic storyteller who believed in the power of curiosity, which is probably why he's so much more famous than many of his peers. He was also a bit of a partier and horndog, and I liked that the book doesn't sanitize those parts of his life. Overall, this is a fun (if just a little rambly) biography of a man who believed in looking at life in all sorts of different ways. His lessons continue to be valuable today.
13. The Future of the Mind: The Scientific Quest to Understand, Enhance, and Empower the Mind by Michio Kaku (Audiobook)
This futuristic examination of the mind is fabulous food for thought and a terrific introduction to the brain and consciousness. Written by the noted physicist Michio Kaku, The Future of the Mind dares you to dream about the possibilities of cybernetic enhancements, telepathy, and a "brain-net." Most of these concepts are simply conceptual — hell, we're still not so sure how the brain really works — but it's that mysterious appeal that drives Kaku's narrative. The brain is a puzzle we haven't yet solved, but imagine what will happen when we do…
14. We Should All Be Feminists by Chimamanda Ngozi Adichie (Audiobook)
This is a very, very quick read. The case for feminism spelled out so even a numbskull like me can get it. It's more of a manifesto than a full-fledged book but its accessibility should be treated as a strength.
15. Who Invented the Bicycle Kick?: Soccer's Greatest Legends and Lore by Paul Simpson and Uli Hesse (Paperback)
I've always liked soccer/football but it wasn't until the past few years that I really set my mind to learning the game and its history. Books like this are useful tools for piecing together the greater world football story. Who Invented the Bicycle Kick? is primarily a book of trivia written with an oddball tilt toward the obscure and unusual. It's through these tidbits and anecdotes that we are able to adopt the special dialect of football knowledge.
16. Assassination Vacation by Sarah Vowell (Audiobook)
A cheeky, reflective dose of Americana centered on a casual tour of landmarks related to the assassinations of Lincoln, Garfield, and McKinley. Vowell is the sort of neurotic, passionate tour guide that endears herself through her shameless love of knowledge. The book's best parts include ruminations on Robert Lincoln (who was eerily close for all three of these assassinations) and biographical information of each of the presidential assassins.
17. Just Kids by Patti Smith (Audiobook)
A very tender memoir about Smith's time living in New York during the late 60s and early 70s, focused primarily on her relationship with the artist/photographer Robert Mapplethorpe. It's a bit bloated in the middle but overall serves as an evocative journey to a time of and created by art and artists. I learned a lot about the Chelsea Hotel and other aspects of bohemian society during this time. I'm not entirely sure what it was that elevated it to National Book Award Winner status, but perhaps it's the way Smith wraps up her tale, revealing that the book was a tribute she promised the dying Mapplethorpe she'd eventually write. There is something very fulfilling about bearing witness to a promise kept.
18. The American Spirit: Who We Are and What We Stand For by David McCullough (Hardcover)
A beautiful collection of the great historian's speeches about the vital role American history has played in shaping individual Americans. Bereft of cynicism, McCullough speaks with a sense of hope and pride in the democratic principles that molded our government. This collection was published in 2017 on the heels of the 2016 presidential election, and its message is one of maintaining perspective. Its mission, I think, is to play a small role in rectifying ignorance and indignity. But reading through these essays and learning about the accomplished, intelligent men who have occupied the White House, I find that I am not bereft of cynicism and I am nearly bereft of hope.
19. The Mind's Eye by Oliver Sacks (Audiobook)
The late neurologist Oliver Sacks investigates several cases where a person's visual senses degrade or become wildly altered. The book is about different forms of visual perception and how people with rare conditions cope with their brain's inability to process data collected by the eyes. There are some fascinating case studies here including Sacks' own experience of losing stereo vision after being diagnosed with a tumor behind his eye. The prolific Sacks always writes in a manner that is as approachable as it is intellectual.
20. A Horse Walks into a Bar by David Grossman (Audiobook)
A clever novel that takes place during a neurotic Israeli comedian's stand-up set. He uses the occasion to interrogate his past and work out his issues… with some jokes sprinkled in. His audience sways between alienation and can't-look-away fascination. Throughout we are treated to a wild examination of the Israeli identity and a wilder display of one man's superego operating on steroids. The book starts slow and requires some warming up, but I was ultimately glad I stuck with it.
21. What It is Like to Go to War by Karl Marlantes (Audiobook)

I found Karl Marlantes' Vietnam War novel Matterhorn to be one of the most powerful and devastating war novels I've ever encountered. His follow-up (though more like a companion piece) is this nonfiction manifesto and meditation on war and warrior culture. Marlantes weaves ideas built upon spirituality and myth while also detailing the struggles faced by returning veterans. He makes thoughtful, positive suggestions for shifts in policy and culture in order to improve the warrior's ability to cope and re-enter society. It's an important subject and Marlantes, a Veteran himself, is well-equipped to tackle it.
22. Headhunters by Jo Nesbø (Paperback)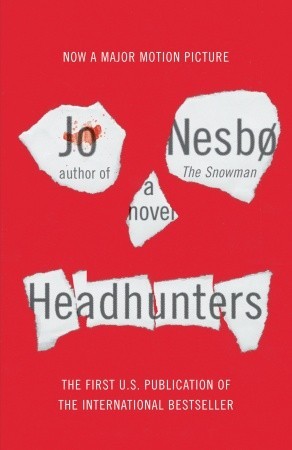 It lacks the depth and cerebral qualities of some of Nesbø's better works, but it's still a decent read. Think of it as a grisly beach book about love and deception with an added corporate espionage factor. The plot is ridiculous and some of the twists make entirely too little sense, but the pages just keep turning. Fun fact: This book was adapted into a 2011 film starring the guy who plays Jaime Lannister in Game of Thrones. It has gone on to become the highest-grossing Norwegian film ever. Far out.
23. Garlic and Sapphires: The Secret Life of a Critic in Disguise by Ruth Reichl (Audiobook)
There are parts of this memoir I loved, others I wasn't so hot about. Reichl was the New York Times restaurant critic during the mid-90s, and the best parts of this book are her tales of creating intricate disguises in order to get the full dining experience at the Big Apple's most hoity toity eateries. The most famous part of this book is the story behind one of her most famous reviews, wherein she compared dining at Le Cirque as a nobody (she literally dressed up in her dead mom's clothes) to her experience when dining as herself, sans disguise. Naturally, it's a tale of two different restaurants and a subversive show of support for the unwashed masses.
Parts of the memoir get bogged down in other experiences recounted by Reichl. The book's theme is rather broad — food and shared moments with friends/family, and the love drawn from it all — so some of her chapters feel much more digressive than I'd like. There's material here for two or three different memoirs.
Reichl's prose is vivid and enjoyable, almost like she's writing fiction, which makes for a lovely read, but sometimes beggars belief. It's one of those cases where you don't know just how much liberty the author took with her own story. There's a big difference between the truth and the ostensible truth, and I wish our place within that range were more clearly defined.
24. Moscow 2042 by Vladimir Voinovich (Hardcover)
This is a novel built on a fascinating concept that doesn't quite stand up to the test of time. Our main character is a Russian writer exiled to Munich during the early 80's. He happens upon a deal from Lufthansa for a flight to Moscow in the year 2042. Throughout this bizarre journey, our writer bears witness to the outrageous society that has bloomed over the intermittent 60 years, as the Soviet Union has evolved into a dystopian cult of personality. Voinovich plays around with some fun meta-narrative tricks and some of his plot machinations are amusingly funny, but I felt like I missed out on a lot of what made the novel special when it was released in the mid-80s. Without that contextual experience, I was only able to see the surface of Voinovich's mocking satire on the Soviet system and of communism itself.
25. Predictably Irrational: The Hidden Forces That Shape Our Decisions by Dan Ariely (Audiobook)
An entertaining exploration of the basic concepts of behavioral economics. Ariely's focus is on the many ways in which humans are governed by innate irrationality and how, despite the implications of economic theory, we aren't able to self-correct for it. Irrationality is just part of who we are, and all we can do to avoid being continually exploited (because there are a lot of entities out there bent on exploiting us) is to admit our inherent deficiencies and install safeguards to protect ourselves. It's an interesting idea backed up by a whole bunch of experiments conducted by Ariely and his colleagues. Several of these experiments didn't quite stand up to my initial skepticism, and I haven't yet sought out the details within their publications, but overall it seems that Ariely's beliefs about human behavior are sound.
Memorable Missives
26. The Princess Diarist by Carrie Fisher (Audiobook)
Fisher's final book focuses on three primary topics. First, the series of events beginning with her childhood that led to her being cast as Princess Leia. Second, and certainly the most salacious, the revelation that she and married co-star Harrison Ford had an off-camera affair during the filming of the first movie. Third, observations and meditations on fame, conventions, and autograph shows. Within that middle section about "Carrison" is a large excerpt from Fisher's personal journal written in London during shooting and the affair. The poetry and soulful language within these excerpts are impressively composed and, given what we know about the context in which they were written, serve as an interesting glimpse into the mind of a bewildered and lovesick 19-year-old romantic. The book on a whole retains much of Fisher's wit and self-effacing humor, but lacks the bite and pacing of Wishful Drinking. There are sections that could have used a more agressive editor and the headline-grabbing affair with Ford (around which the book was marketed) isn't really that interesting to me. Still, Fisher remains among the best at peeling away the bullshit of Hollywood fame and plucking bits of the humanity within.
27. Heir to the Empire by Timothy Zahn (Audiobook)
This is the first of a trilogy that takes place after Return of the Jedi (now rendered non-canonical by the new films), Heir to the Empire is considered among the best Star Wars novels. I found it to be engaging and tense, which is what you want from this genre. It's also pretty well-plotted with different narrative threads converging in dramatic ways, though the story is too dependent on elaborate coincidences such as when our separated protagonists all conveniently end up on the same planet.
The real winning element here is the enigmatic Grand Admiral Thrawn, the eponymous heir to the empire and new big baddie post-Emperor Palpatine. Thrawn is a brilliant and cosmopolitan leader who always seems to be one step ahead of his enemies. This provides our heroes with a constant barrage of obstacles and problems, as the specter of Thrawn chases them around the galaxy. I'm excited to tackle the next in this series. As always with Star Wars books, I'm listening to the audiobook version, and I recommend that format to anyone who wants to try one out. The production value is top-notch with elaborate sound design and effects. Fun stuff.
28. American Gods by Neil Gaiman (Audiobook)
Gaiman shows off the breadth and depth of his stunning imagination; there are so many creative elements here. But the book is too often bewilderingly incoherent, with huge set pieces connected by the thinnest sinews of plot and structure. Some of American Gods is brilliant and compelling. A lot of it isn't, which isn't the worst thing in the world. I'm glad I read it and don't feel like the 20 hours devoted to it were wasted, I'm just not encouraged to move further into the Gaiman pantheon, especially after my tepid response to The Ocean at the End of the Lane. He's a talented, visionary writer. He's just not for me.
29. The Invisible Man by H.G. Wells (Audiobook)
Classic Victorian science-fiction. In the odious Dr. Griffin, Wells creates a character whose dogged pursuit of scientific answers leads mostly to a host of new problems. It's fascinating that the Invisible Man often gets lumped with the great monsters of the era (we probably have Universal to thank for that), but in this case the thing that makes him monstrous is not his invisibility mutation, but rather his foundational narcissism and sociopathic disregard for others. Some of the climactic scenes and sequences in this short novel are real bangers.
Tolerable Tomes
30. The Accusation: Forbidden Stories From Inside North Korea by Bandi (Hardcover)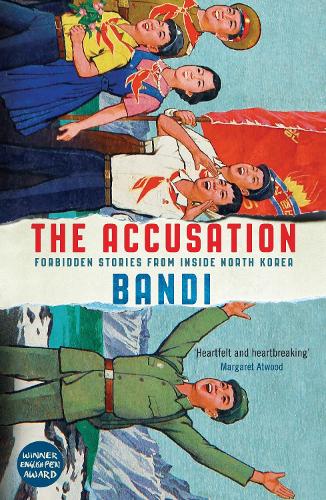 A collection of short stories that, according to the publisher, was written by a North Korean and smuggled out of the country by one of his defector relatives. The stories offer a raw glimpse into the troubling lives of regular DPRK citizens living under the thumb of a crippling, inept dictatorship. Most of the stories are around 25 years old and take place during the final years of Kim Il-Sung's rule, the period in which Bandi lost faith in the Kim regime. The writing itself is simple, perhaps even a bit uninspiring, but that could very well be the fault of the translator. They definitely read like something written by a guy who has spent his career writing hyperbolic propaganda — and I don't necessarily mean that to be a derisive observation. Each story drips in rebellion and polemic fury as the injustices of the DPRK system are laid bare.
If you want to learn about the plight of North Koreans, you're almost certainly better off reading one of the many fabulous nonfiction accounts by defectors and historians. But if you're intrigued by the alluring story of a secret manuscript finally seeing the light of day, this could be your cup of tea. The stories themselves aren't groundbreaking or life-changing, but this might be a case where we accept that top billing goes to the backstory and context.
31. Running by Cara Hoffman (Hardcover)
Running is a semi-autobiographical novel about an orphaned American teenage girl who ends up running cons in the streets of Athens while shacking up with a queer British couple. It's an intriguing story and the author has some fun tricks up her storytelling sleeve, but the book is ultimately too hit-and-miss, especially with regard to pacing and narrative coherence. I do like the decision to tell the story through several threads spanning wide time periods. Part of the fun of reading is figuring out where each new chapter fits in among the previous pieces of the greater puzzle. A really cool narrative twist but ultimately just that.
32. The Time Machine by H.G. Wells (Audiobook)
I'm not wild about this one. I can appreciate Wells' socio-historic examination of humanity but I feel he wastes a terrific idea by failing to make the Eloi/Morlock plot dramatically compelling, opting instead to place all his eggs in the "subtle-ish social commentary" basket. It's the weakest of the classic Victorian sci-fi novels I jumped into in 2017.
33. Notorious RBG: The Life and Times of Ruth Bader Ginsburg by Irin Carmon and Shana Knizhnik (Audiobook)
RBG has played an important and admirable role in the progression of American society over the past 60+ years. Notorious RBG is at its best when it delivers biographical details within this context. Unfortunately, this book is at its worst when its authors, who are very upfront about being total RBG fangirls, struggle to delineate RBG the person from RBG the internet sensation. The resulting product reads very sycophantic… pretty much what you'd expect from a biography written by people who specialize in internet memes.
Still, Notorious RBG taught me a ton about the women's movement and RBG's indelible role within it, and for that I am very appreciative. It's a terrific toe-dip into that underreported part of American history. Therefore, I think the book is valuable as a gateway for people who wouldn't normally approach biography.
But as a biographical work, Notorious RBG lacks a fundamental degree of integrity. Worse, I'm not sure that the authors realize this, nor do they seem to be aware to what extent their portrayal of RBG as an untouchable superhero generates doubt and distrust. Hagiography, even when well-meaning and well-sourced, is still hagiography.
I should note that I listened to the audiobook version rather than the printed one, which I understand is packed with humorous imagery and other important supporting materials, but I still think that the text itself should stand on its own. Regretfully, it doesn't, because the authors are uninterested in any detail that does not support the presumption that RBG is an unimpeachable badass. (I'd say ask her African-American clerks what they think of her but, uh oh, she's only hired one since 1980… Of course, this sort of stain on her record is not brought up.)
Finally, this book was published in 2015 and was written with a certain enthusiasm that, unfortunately, we know now to have been a hubristic assumption that Hillary Clinton would soon be the first woman president. That arrogance proved to be a big reason for Clinton's downfall; a hamartia not just for her, but for her supporters as well. One can't help feel squeamish at references to Clinton's inevitable presidency and the confidence in RBG's decision not to retire during the Obama years (lest a Republican president replace her). I can't help but feel that, while it's important to revere and appreciate the work of pioneers like RBG, delving into sycophantism is the sort of thing that distracts from the serious pursuit of further goals. (Then again, Donald Trump proves to be a wicked counter-argument…)
34. Impossible Views of the World by Lucy Ives (Hardcover)
Ives' debut is more impressive than enjoyable. She shows off her skill for creating an art history mystery and tying it together with expansive research forays into maps, novels, and arcane documents. Stella, our protagonist, is bewildering in her narration (lots of fancy vocabulary and meandering asides) and frustrating in her self-loathing, yet plainly relatable in her day-to-day navigation of office politics. Ives does well to capture the feeling of working for an arts institution and her characters are imbued with qualities that fit them well into the museum's Machiavellian structure. The ultimate sink here is that the text — with its poetic flourishes and indulgent tangents — is a hindrance to the reader's understanding. Clarity was not Ives' priority. This was likely intentional, as Stella is a wildly unreliable narrator, but I still think the book asks too much of its reader with not enough of a payoff to reward them for their effort.
35. Dark Force Rising by Timothy Zahn (Audiobook)
Sequel to Heir of the Empire and second of a trilogy, this one was not nearly as compelling as its predecessor. There's some lazy writing here which leads to the strings showing with regard to plot machinations. I'll probably finish the series since it's entertaining stuff and makes for a good audiobook listen, but I'm a bit disappointed given this particular trilogy's reputation above the greater sci-fi pantheon.
Meh
36. Armada by Ernest Cline (Audiobook)
The story held me to the end, the world-building was fascinating, and there were some nice moments thanks to smart plotting decisions. It's rather juvenile and the dialogue is rough, but there's enough here to entertain someone looking for a mindless sci-fi story. I audiobook'd it and took it to the gym. It was totally fine. Think of it as Ender's Game and The Last Starfighter set in a 2018 where Hillary is president and aliens are at our doorstep.
One wandering thought/concern: a lot has been said about the commodification of nerd culture — just look at the Marvel folks and their barrels of money — but not enough time is spent meditating on the fetishization of nerd culture, which is something you get a whole lot of in this book. It's very much a nerd fantasy where the geeks inherit the Earth — all that time reading comics, playing video games, and watching Star Trek finally comes in handy and helps the characters in their quest to save the world. It's a fun if not tired concept, but Cline dances a fine line between celebrating nerd culture and producing a work that's oddly masturbatory. It's one thing to include a whole bunch of sci-fi references for the reader's grinning pleasure. It's a whole other for those references to serve as the entire foundation for character interactions. It rings hollow and disingenuous when an author expects a characters' snappy pop culture quips to endear them to readers. It's not an apt substitute for interpersonal drama and character growth.
But, whatever, I was happy to ignore such weirdness in order to get to the end.
37. Blood, Bones, and Butter: The Inadvertent Education of a Reluctant Chef by Gabrielle Hamilton (Audiobook)
Hamilton is a talented writer and by all accounts a great chef who has lived a fascinating life, but this wordy memoir doesn't quite synthesize those elements into something enjoyable or affirming. We read memoirs because we want to engage with another person's (preferably unique and exciting) experiences. When a memoir author refuses to be forthcoming with personal feelings about the people and events that shaped them, then you run into a whole "well, why bother?" thing. And that's the issue here.
—
And there you have it.
R